Transformer Oil Spills Contained by Solidification Products International Products
Winter 2017
One of SPI's custom-made liner systems, complete with our patented Petro-Pipes® for drainage, successfully sequestered a 200-gallon transformer oil spill in Upper Idaho at a major hydroelectric power generation plant in the dead of winter. The waters below the dam are the headwaters to a pristine major watershed project, stocked with several varieties of trout and provides drinking water and summer recreation for a 20-mile area.
5/1/2016
SPI's PI-616 Petro-Pipes stopped several hundred gallons of transformer oil from hitting the Green River at a major hydroelectric power generation plant in Utah, successfully preventing a major catastrophe.
12/15/2015
SPI's custom-made Petro-Plugs® prevented a sizable oil spill at a hydroelectric power plant on the Saluda River, near Greenville, SC, just 2 weeks after they were installed, circumventing some severe compliance issues.
11/15/2012 – SPI's Patented Petro-Pipe Saves the Day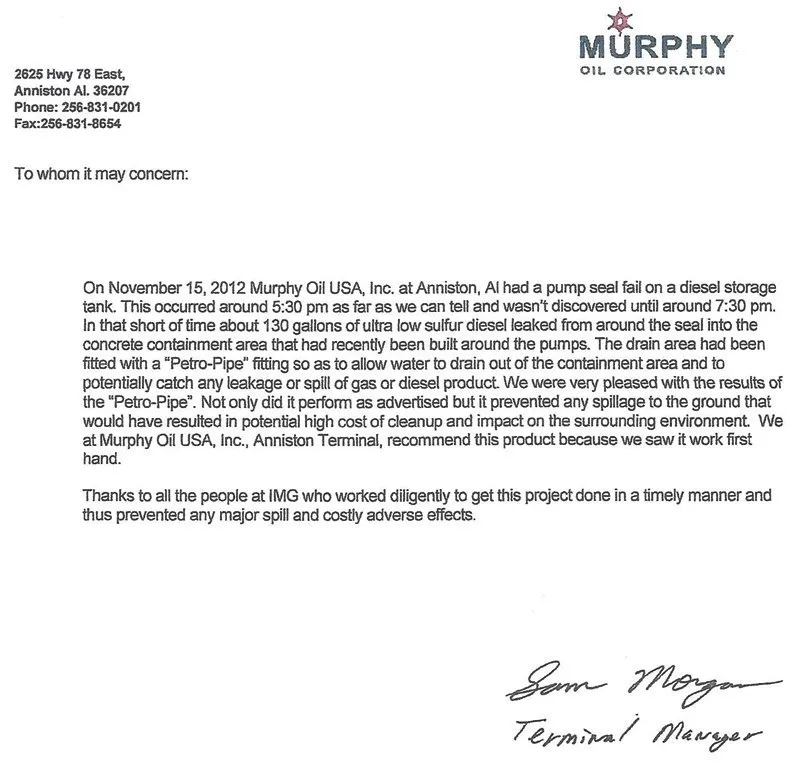 SPI Petro-Barriers™ Perform Perfectly in NY Explosion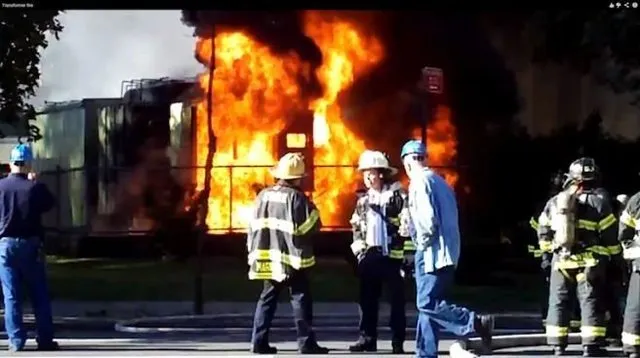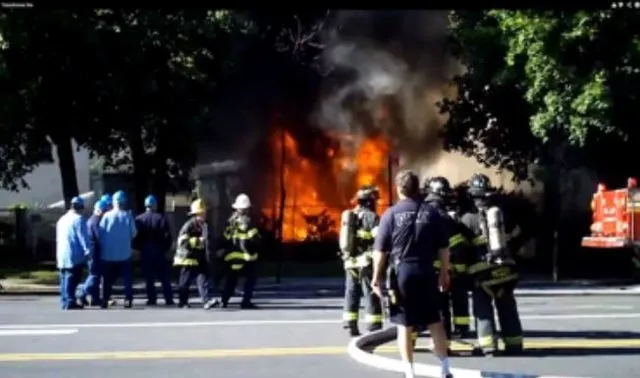 This transformer in a unit substation exploded and burned for more than three hours. The fire department had to spray water on the adjacent buildings during the fire to keep them from burning to the ground.
SPI Petro-Barriers are used in this substation for oil containment. After the fire was extinguished and a new transformer was installed, SPI was called in to examine the HDPE Sumps that are used to house the Petro-Barriers.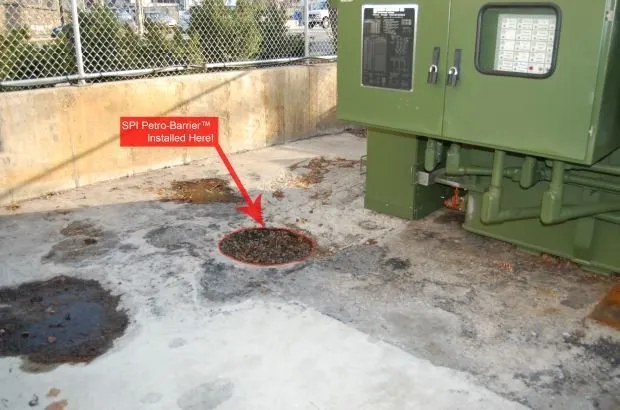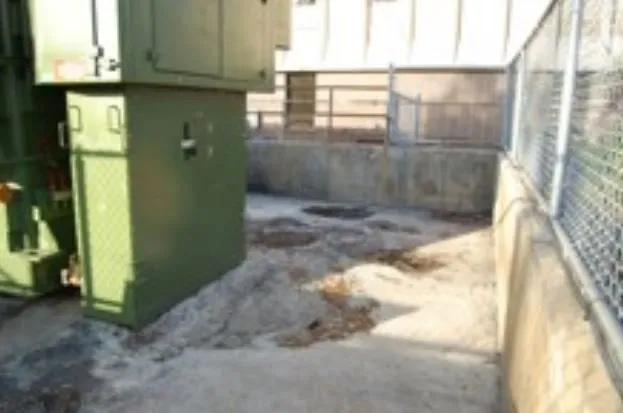 The HDPE housing melted down about 1/2" from the top but was otherwise intact. The used Petro-Barrier media was vacuumed out of each sump where the transformer oil had spilled and affected the SPI media about 10″ down into the unit. Notice how the concrete floor is all broken up from the intense heat, but the SPI Petro-Barrier sumps were intact and still provided 100% spill protection. New media was installed in the SPI Petro-Barrier and the crumbled concrete was removed and replaced at a later date.
Petro-Pipes Contain Leakage From Transformer Explosion in Southern California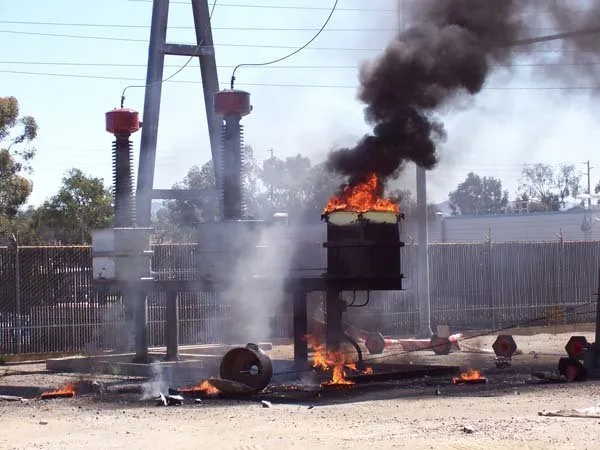 A transformer explosion exposed the Petro-Pipe to more than three hours of fire before the fire was extinguished.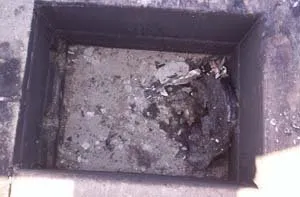 The flanged Petro-Pipe is shown after the fire is extinguished. On the right there are two holes drilled through the concrete into the oil containment sump for water drainage; this is where burning oil entered the sump.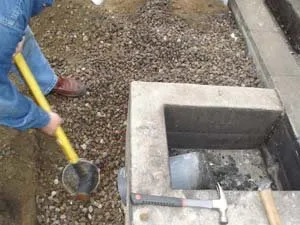 The Petro-Pipe housing is hammered out of the concrete; the flanges were melted and fused together. No oil escaped past the Petro-Pipe. (The area where the worker is standing.)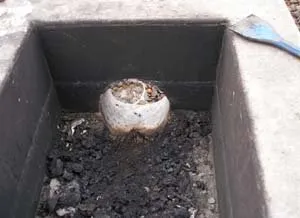 Despite extreme conditions, no oil escaped the containment sump, as shown here after the Petro-Pipe removal and in the previous photo of a worker removing the Petro-Pipe.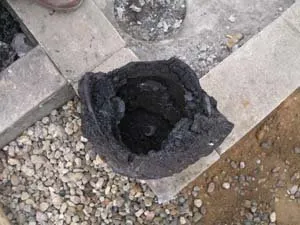 The Petro-Pipe flanges melted and fused together, preventing any oil from escaping.