Solidification Products International Inc. (SPI) has been a pioneer in spill-containment solutions for decades. We proudly serve the solar and wind farm market with cost-effective products featuring our patented technology. To date, SPI's barriers have been successfully deployed in numerous industries without a single product failure resulting in an escape.
Why Do Solar and Wind Farms Need Oil Spill Containment?
Solar and wind farms continue to grow as the push for cleaner alternative energy continues. With that increase comes a higher potential for accidental oil escapes that can adversely affect nearby people, property and the overall environment.
Oil-Cooled Transformers
Solar and wind farms often rely on Midel and Cargill vegetable-based oils as transformer coolants. Although they pose a lesser hazard than petroleum-based substances, these oils can still cause significant damage to the surrounding wildlife and ecology. The bigger the location, the more transformers and the higher the potential for an accidental spill. While the transformer provides the first line of defense, there is a demonstrated need for solar and wind farm secondary containment to help prevent escapes.
Regulatory Compliance
Oil spill prevention and containment are critical components of compliance with environmental protection laws. Many facilities, including solar and wind farms, fall under the provisions of the Spill Prevention, Control and Countermeasure (SPCC) regulation enforced by the Environmental Protection Agency (EPA). Under SPCC, covered companies must devise and enact site-specific plans to avert, prepare for and react to spills. Failure to comply can result in prison time and costly fines.
How SPI Helps
Solidification Products International uses advanced technology and an in-house R&D team to create containment solutions that detect hydrocarbon-based materials in water discharge. They allow clean water to flow through while trapping sheen or accidental spills to prevent an unwanted escape. If the detection level is too high, the barriers form a plug to block the flow.
Petro-Pipes®
Petro-Pipes® are a powerful solution for solar farms and oil containment for wind turbine transformers. These are ideal for smaller containment areas and support flow rates of about 2.5 gallons per minute.
We've recently redesigned our popular PIT-416 and PIT-416-UV models with optional soy-based oil detection technology and an increased ability to withstand high-temperature environments. As a result, they can trap and filter vegetable oils that are commonly used in transformer cooling. They also stop accidental escapes of ester oils. Traditional hydrocarbon-based filter options remain available.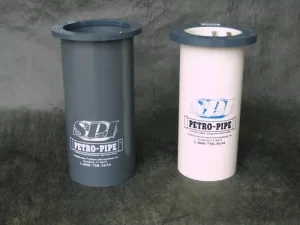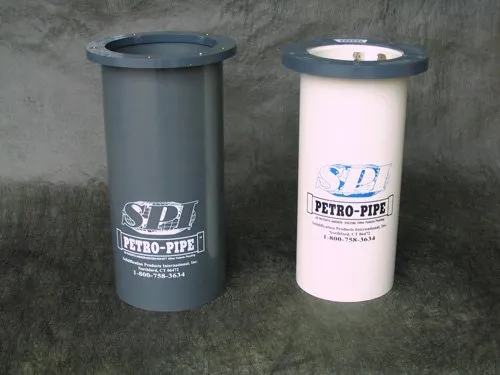 Additional Solutions
Solidification Products International developed the portable Pump-Thru Barrier™ for high-volume filtering in the field. This unit marries our innovative media with the convenience of a sump pump to drain and clean more water faster. With multiple layers of filtering capacity, our barrier removes existing sheen so discharged water meets cleanliness regulations.
Petro-Barriers™ are compatible with existing containment spaces as a versatile solution to rainwater discharge from bermed areas. SPI can configure them for horizontal or vertical flow, each with three layers of filtering media for peace of mind.
Order Solar and Wind Farm Containment Solutions From SPI
Solidification Products International is a veteran-owned company dedicated to providing market-leading containment solutions. We focus on innovation and quality, developing and manufacturing our products in-house under a strict ISO 9001-2015 quality certification. We can also provide customized solutions for unique challenges.
Connect with an SPI team member online for more information, or request a quote today.