Petro-Pipe Sump Box
Solidification Products International, Inc. (SPI) offers its Petro-Pipe® Sump Box as a highly effective oil containment system for liner or concrete applications with poor drainage. This system works well as a secondary containment solution to capture oil sheen and other particles, while protecting the environment from an oil release. The design remains leak-proof regardless of the application, even when exposed to harsh environmental conditions.
How the SPI Petro-Pipe Sump Box Works
This sump box for oil containment contains high-grade aluminum that mounts into the wall of your structure with bolts and includes a pre-filter basket designed to block the more obtrusive materials.
These systems can easily be installed in concrete, liners or in an existing structure's wall. Drainage works best when the pipes sit at a 22 to 25 degree slope, with an optimum drainage capacity of approximately 3.5 to 4 gallons per minute.
The SPI Petro-Pipe's design seals when it comes into contact with oil while allowing rainwater to pass through the system. Petro-Pipes contain a removable retaining ring on the inside that provides access to dirt filters. These filters keep the pipe free of debris and are designed to support optimum performance of the SPI Petro Pipe Sump Box System.
These systems provide point-source discharge, so both the pipes and filters are replaceable when needed.
Find Petro-Pipe Sump Boxes and Other Oil Containments Products at SPI Today
At Solidification Products International, Inc., we're proud to be a global leader in designing and manufacturing state-of-the-art oil containment products. We're a veteran-owned company that's been solving the needs of our clients since 1991. Our Petro-Pipe Sump Boxes are just one example of the many high-quality oil barrier products we offer.
Connect with us online or call 203-484-9494 today to learn more about our oil containment solutions and how they can benefit your operation.
Liner or Concrete Applications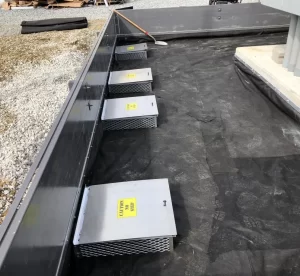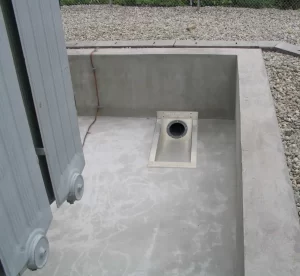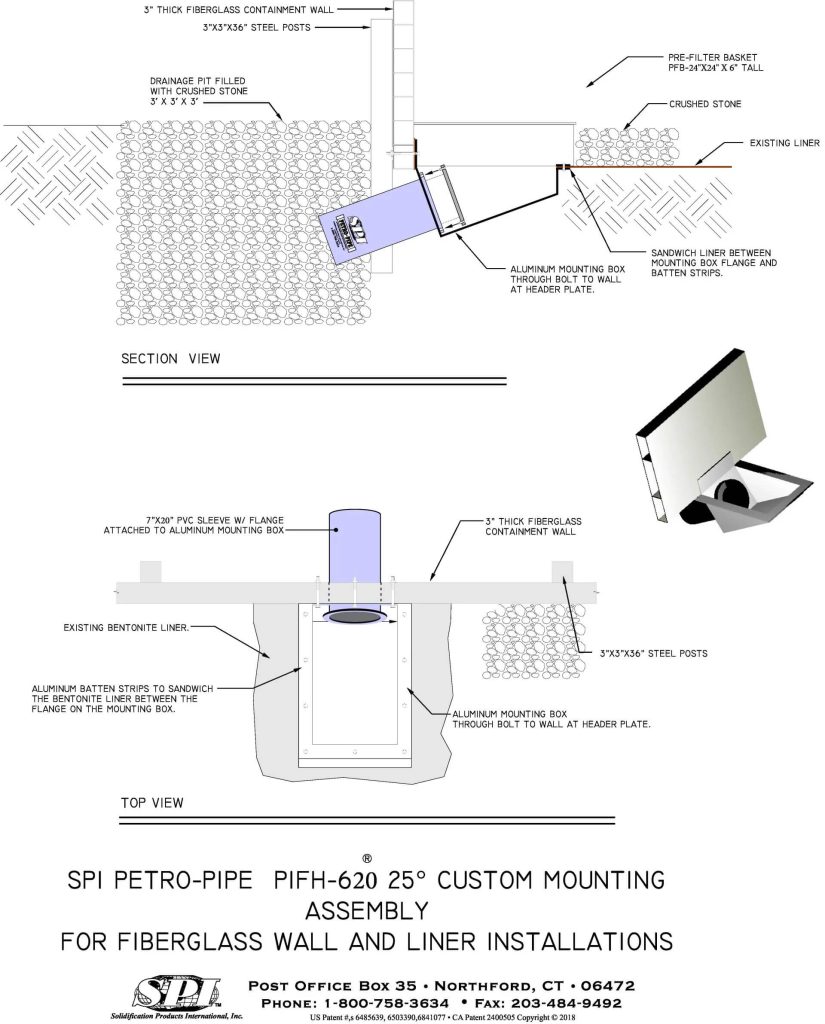 CONTACT US
Get a Free Quote Today