Providing Products Around the World for Over 30 Years
Dust collectors with improper function can lead to penalties, fines and shutdowns in the food and beverage industry. Finding an efficient and cost-effective containment solution can save your business time and money while keeping your workers and the environment as safe as possible.
Solidification Products International, Inc. has provided advanced containment solutions for various industries for over 30 years. Our extensive knowledge and experience empower us to lead in our field, helping businesses protect the environment and save money.
Why Food and Beverage Industries Need Oil Containment
Food and beverage businesses need oil containment for transformers, as this heavy-duty equipment threatens people, plants and animals if malfunctioning. In these circumstances, you can face contamination and costly damage that affects productivity and spending.
Proper secondary containment systems can help prevent disastrous oil spills and keep workers safe. Additionally, these systems help you remain compliant with government and environmental regulations to keep yourself, your workers and the environment safe while saving your business money as you avoid fines, cleanup costs and product losses.
Food and Beverage SPCC Compliance
Spill Prevention, Control and Countermeasure (SPCC) plans guide facilities in safe and productive use of qualified oil-filled operational equipment. Creating this plan empowers facilities to identify risk areas and develop countermeasures to quickly and safely clean the area to minimize damage. At SPI, you can find containment solutions to reduce the likelihood of oil spills and ensure your business can operate under SPCC regulations.
How Solidification Products International, Inc. Can Help
SPI offers advanced technology and unique designs to create comprehensive solutions for various industries. Our products offer proven oil spill protection and the reliability of water drainage 24/7/365. You can find a variety of products to meet your needs, including:
Petro-Plugs®: SPI Petro-Plugs feature a twist-and-lock design that allows for easy removal. This product will create a watertight seal to prevent contaminants from entering the environment. Use Petro-Plugs for indoor, low-flow water rate applications.
Petro-Barriers™: Our Petro-Barriers offer increased drainage and vertical installation for containments with extensive water volumes. This system allows rainwater to filter through three media types and will seal completely if an oil release occurs.
Petro-Pipes®: Find Petro-Pipes in various sizes to meet your specific needs. You can use these systems in bermed areas, attach them to liners or cast them in concrete. Petro-Pipes create a seal if there is an oil spill.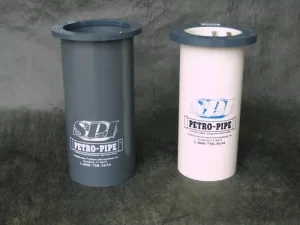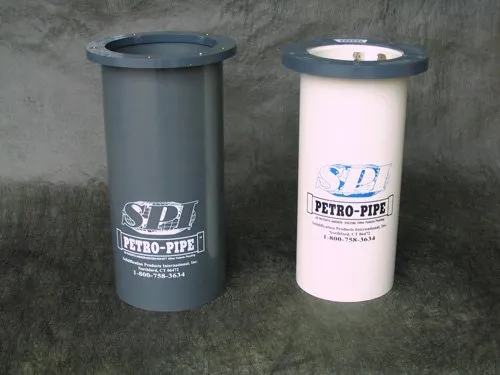 Find an Oil Containment Solution From SPI
SPI provides the most cost-effective oil spill containment solutions, using advanced technology to create functionally simple devices. Whether you're using equipment that could cause a spill or need to separate water due to an existing contamination situation, we can help. Contact us for a quote or to find out how we can help your business.
CONTACT US
Request Information