The StoneQuench™ LHD® Grating System from Solidification Products International, Inc. offers fire quenching capabilities for electrical transformer pits and metallic tanks without using actual stone. This low-hole density (LHD) solution provides a more practical and efficient alternative to complex, expensive deluge suppression systems. After hundreds of successful installations over the last 25 years for transformer oil containment applications in Europe, SPI now offers this technology to operations in North America.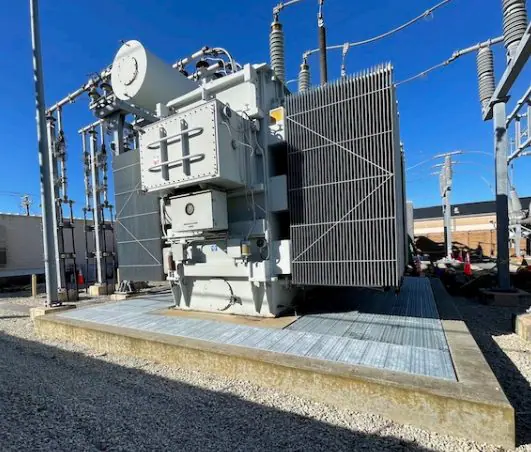 How the LHD Grating System Works for Transformer Oil Containment
SPI's StoneQuench LHD Grating System operates by restricting airflow into the containment pit that's extinguishing the fire. Although conventional steel grating systems have been the industry standard for years, they offer no fire resistance or control against flammable dirt and debris.
Our system blocks out 90% of ultraviolet (UV) light, preventing potentially harmful algae growth. In addition, the low-density holes prevent blowing dirt, leaves and other debris from entering the pit and disrupting containment. Besides providing fire resistance, these benefits keep the containment area cleaner while minimizing system maintenance requirements.
Our LHD Grating System also includes easy-access hatches to streamline the servicing of the components that provide water drainage and full oil containment, including dirt filters and Petro-Pipes®. SPI can customize a system in sizes and configurations optimal for your unique application.
Benefits of the StoneQuench LHD Grating System include:
Simple and fast installation
Galvanized steel structure for superior durability
High slip resistance
Flame retardancy
Low transparency
Excellent strength-to-weight ratio
Easy replaceability
Low maintenance requirements
Eco-friendliness
Watch our video to see the LHD Grating System extinguish oil fires in the field.
Transformer Secondary Containment Case Studies
Substations in Europe have successfully used SPI's StoneQuench LHD Grating System for over 25 years in hundreds of installations. The innovative design of the low-density holes makes substations safer during a fire by extinguishing the flames in minutes to minimize damage. Because the system is virtually maintenance-free, it revolutionizes other designs with more complex upkeep requirements.
The LHD Grating System also provides a practical solution for metal containment tanks by replacing concrete pits and streamlining transformer installation and implementation. We manufacture the tanks to your engineering specifications and include all the necessary supports, even for the most extensive power transformer applications.
We ship the systems directly to your job site with everything you need to assemble the units in less than three hours. The transformer sits on elephant feet designed to accommodate the weight of the transformer and its oil. The LHD gratings install on the grates after assembling the tanks and positioning the transformer to create a dirt-free system.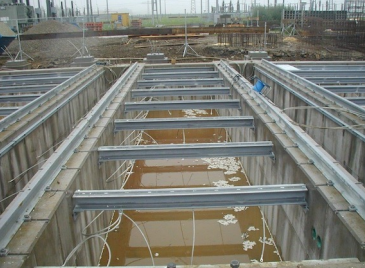 Discover More With Solidification Products International, Inc.
SPI leverages decades of experience with the industry's most advanced technology to produce highly innovative and effective oil containment products. Our StoneQuench LHD Grating System is just one example of our many solutions for transformers and other secondary oil containment applications. Contact our team online or call (203) 484-9494 today to learn more about how our products can benefit your application.
CONTACT US
Get a Free Quote Today