The mining and metals industry is critical to economies worldwide for collecting essential raw materials. However, this heavy equipment industry also relies on oil-filled machinery, making oil containment necessary. Solidification Products International, Inc. (SPI) is a veteran-owned company serving operations across industries with leading oil containment solutions. Our products can reduce your risk and support compliance in the mining industry.
Why Is Oil Spill Containment Essential in Mining?
Mining operations rely on many types of oil-based field equipment. These machines are excellent for improving efficiency on the field, but when equipment breaks down, you experience risks. Your mining equipment works hard, and the wear these machines withstand exposure to potential oil spills. Oil spill containment is essential for:
Improving safety: Oil leaking into the environment causes health risks for your employees and the surrounding community. Oil containment solutions allow you to get ahead of spills and keep everyone on your team safe.
Protecting the environment: When an oil spill occurs, the hydrocarbons seep into the soil and run into bodies of water. These chemicals can cause harm to plant and animal life, disrupting entire ecosystems and having long-term effects. Protect the environment with oil containment.
Lowering costs: Massive oil spills can come with many expenses for your operation. You'll likely find extensive damage to your equipment, and you'll have to spend time cleaning up oil instead of staying productive. Oil containment solutions stop spills before they happen, so you can remain productive when one machine fails.
Staying complaint: The Environmental Protection Agency (EPA) requires an oil spill prevention system for all oil-filled equipment. The EPA has the right to penalize your company with large fines for noncompliance.
SPI's Oil Spill Containment Solutions
As a global leader in engineering and manufacturing oil spill containment systems, SPI is a trusted partner for your oil spill risk management practices. We have worked with companies of all sizes and in many industries to deliver oil containment solutions and support compliance with environmental laws and regulations.
We offer an exhaustive line of innovative products for containing oil spills the moment they occur. Our systems boast technically advanced designs with accessible price points to ensure your operation can benefit from our systems. The moment oil releases, our systems seal completely to contain the spill.
The Petro-Barrier™ is one of our best products for its impressive design and capabilities. When an oil spill occurs, the filter forms a plug that stops all traces of oil from entering the environment. When water enters the top of the system, it flows through three layers of filtering media to remove sheen and oil particles. The Petro-Barrier's performance capabilities are impressive, especially without using sensors, valves, separators or pumps.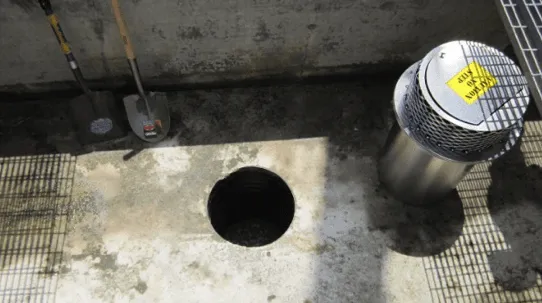 Explore Mining Oil Containment Products Today
While many manufacturers offer oil containment systems, SPI offers one of the most technically advanced solutions available with cost-effectiveness in mind. Our mission is to protect the environment and reduce your company's risks with accessible and comprehensive solutions. Many industries trust our solutions, from government and utilities to IT and mining. Get in touch with us today to learn more about our solutions.