Providing Products Around the World for Over 30 Years
Every renewable energy project must account for potential environmental risks. Even small oil spills can have devastating effects that harm an area's plants, animals and ecosystem.
Choosing a comprehensive solution to prevent leaks with an effective containment system can save our waters and lands from experiencing oil impacts.
Solidification Products International, Inc. has been serving industries for over 30 years and helping them find comprehensive solutions for secondary containment. Our advanced options support our environment and help businesses save time and money.
Why the Renewable Energy Industry Needs Secondary Containment
Renewable energy industries often need operational equipment like switchgear and transformers. These devices can experience failures and leaks, leading to oil spills that impact surrounding wildlife and people. Transformer failure can affect your entire operation, so reliable containment solutions are essential.
On top of meeting environmental regulations, having a containment solution can increase the safety of workers and nearby life. These solutions ensure you can maintain as much product as possible, allowing you to save money through efficient operations and avoiding unnecessary cleanup and maintenance costs.
SPCC Compliance for the Renewable Energy Industry
Spill Prevention, Control and Countermeasure (SPCC) plans help facilities prevent oil spills, saving our land and waters. To comply with SPCC standards, have an oil spill prevention plan and utilize secondary containment for all qualified oil-filled operational equipment.
With SPI, you can find solutions with advanced technology and unique designs to complete your environmental projects safely. You can also find oil solidification products to ensure you act promptly if an oil spill occurs.
How SPI Helps the Renewable Energy Industry
SPI uses patented filtering technology to provide oil spill containment that allows water to drain. Our products offer the reliability and efficiency renewable energy industries need to protect the environment and complete projects seamlessly.
Our Petro-Barrier™ products offer increased drainage and vertical installation for extensive volumes of water. We'll build each system to suit your needs so you can feel confident in your equipment. Place the Petro-Barriers at the lower end of the containment system to serve as an optimal drainage sump.
Petro-Pipes® create a seal when encountering an oil spill while allowing rainwater to pass through. Find Petro-Pipes in various sizes to meet your installation needs, including in earthen berms or concrete. You can easily replace these products when necessary.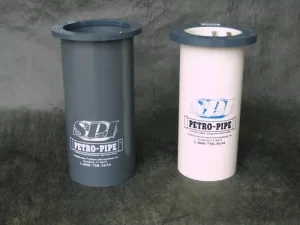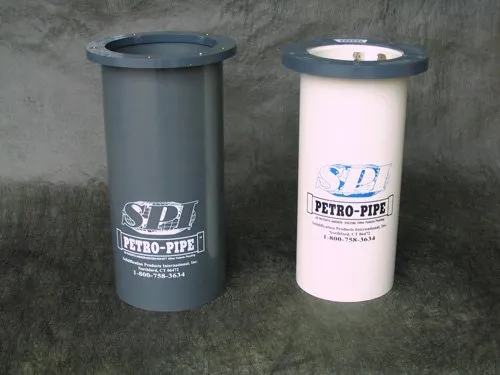 SPI Petro-Plug® products seal when oil makes contact with the inner media. When this happens, the drain plugs so nothing passes through. These products are suitable for indoor applications and small containment areas.
Protect From Oil Spills With SPI
SPI has the knowledge and experience you expect from a containment solution provider. When you work with us, you'll find cost-effective secondary containment for renewable energy industries that comply with SPCC standards. Contact us for more information or to request a quote.
CONTACT US
Request Information